CustomGento at Mage Unconference Netherlands 2023
We love conferences. We even love unconferences a bit more. So what happens if Jisse with his company Yireo organises an unconference in an old fort in the Netherlands? Right, we go there with five people and have a great time!
As written in the review of the German Unconference 2022 , we went to the Dutch unconference 2023 as well. But instead of going with three people, we were actually five. Our team grew a bit over the last months and what could be better suited for the onboarding process than a good Magento event? Rana already started in May, but it was literally the second week for Iman. We all enjoyed the trip, the event and even living together in the same house - or at least very near to each other - for these days to get to know each other much better.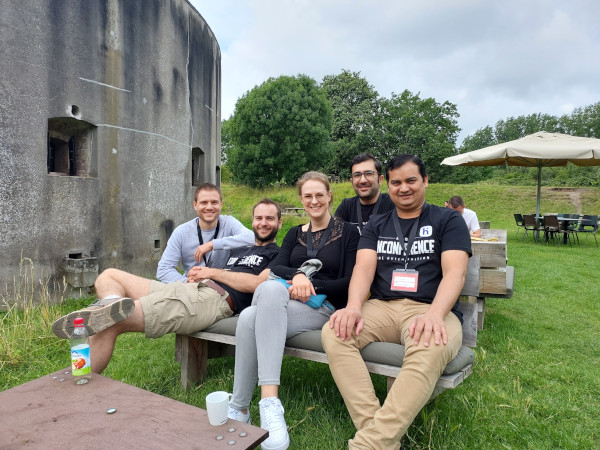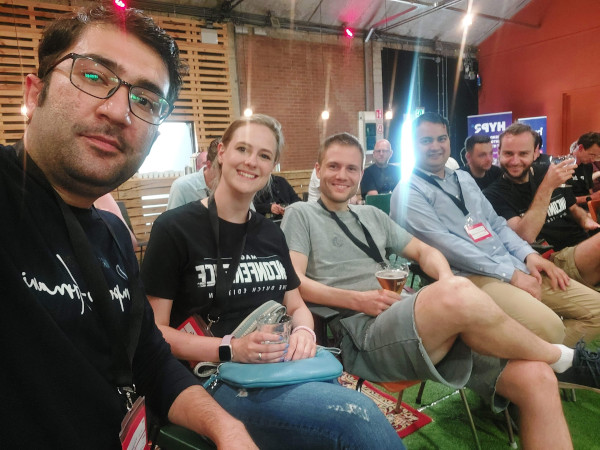 First Evening & Running
Since you see your colleagues daily anyway, our focus was of course to get to know other people. And we did! We arrived Wednesday early in the evening already and directly bumped into the first people we did not know before. At least Irina, Ole and me also met some known faces from other Magento events. And as the evening evolved and more and more people were joining, it felt like a school reunion for me. I was so happy to see all these people again after such a long time as there were almost no events during COVID-times. And what should I say… The Magento community is still so helpful at all times. If the table is too far away, you need snacks, and you sit next to David Lambauer from run_as_root, your problem is already solved: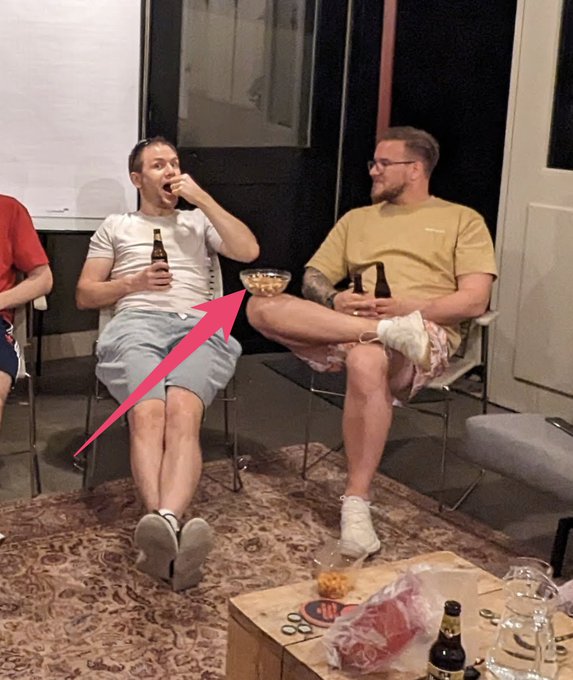 Twitter: Casually being @SimonSprankel's snack table
It also did not take me too long to convince him going for a run with me the next morning. There is beautiful nature around the fort, and we had a great time running through it and along the rivers. I liked it so much that I even went running a second time the morning after - this time alone.
Sessions
As always at unconferences, there were great sessions covering various topics like APIs, upgrades, Mage-OS, community, women in tech, offsites, performance, local development environments, tools, onboarding, etc. - and many of them "with AI". Many session organisers and attendees shared their notes, which were all collected into a Github repository. It was nice to see that not only I proposed (and held) sessions, but also my colleagues. This way, we contributed seven sessions in total, which is a solid number. So we can indeed say "I have spoken" as it was printed on the back of the conference t-shirts.
I was very thankful that Peter Jaap Blaakmeer from elgentos organised a round table of agency owners. The idea was to gather all agency owners and share experiences about various topics like finances, insurances, project management, HR, side projects, you name it. After PJ and me were alone for the first five minutes, we were joined by many others, and there were a lot of interesting discussions the whole day.
It still amazes me every time during Magento events how open, helpful and supportive the Magento community is. It is still an awesome community to be part of, and I am sure it will also be in the future!
Venue, Food & Drinks
It is rather unusual to have an event in an old fort, but it is pretty awesome: nice buildings, nice nature, animals and a very relaxed atmosphere. We even slept in the fort, so we had the full experience at the venue itself. Also, the food and drinks were very good. I really enjoyed the Belgian beers, which are not so common here in Germany. Food-wise, there were sandwiches, pizzas, salads, and even a BBQ. My favourite was the Indonesian dinner from a food truck on the last night, though. Only the coffee could have been better: It just feels weird to have Nespresso coffee with all the respective garbage at an event of this size. And well, the comparison is probably unfair, but nothing beats the real barista at the German unconference ;-)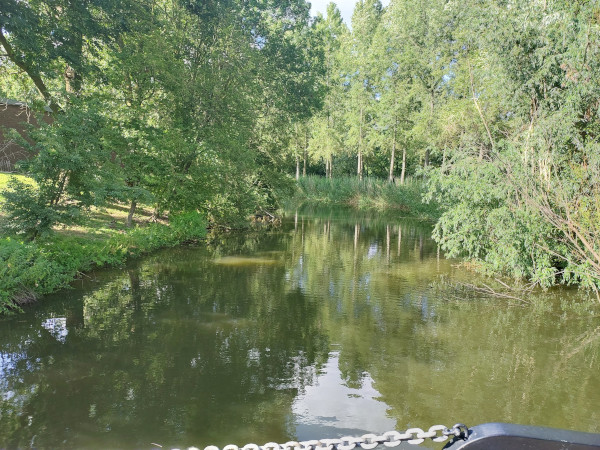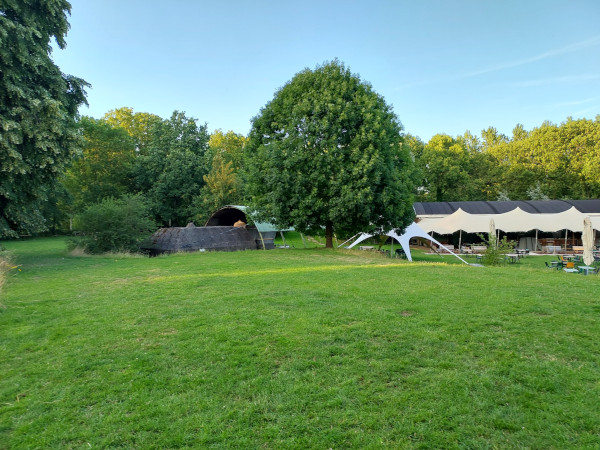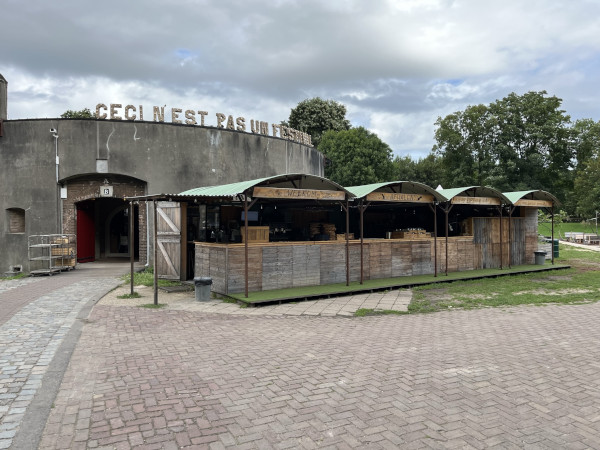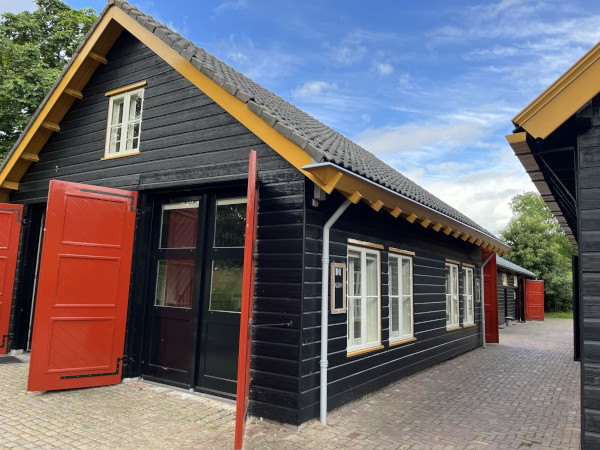 Outlook
We've already had our company-internal offsite the week after the unconference. However, you have the chance to meet us in person again very soon as well. I myself will be at the maxcluster partner day in the middle of September in Paderborn. And then the five of us will also be at the German unconference end of September / beginning of October in Cologne. We are looking forward to see many of you there again! If you did not buy your ticket yet, do not wait any longer, but do it right now in the FireGento shop.
Thanks again to Jisse / Yireo and his team for bringing up such a great event - we are looking forward to the next one!